Protect Your Central Florida Home with High-Quality Roof Repair
Whether you need an emergency roof repair right now or are planning for a roof replacement, put our experienced, local and family-owned Florida roofing company in your contacts now.
We'll deliver durable roof repair solutions that will complement your home or building's existing architecture.
Get a Quote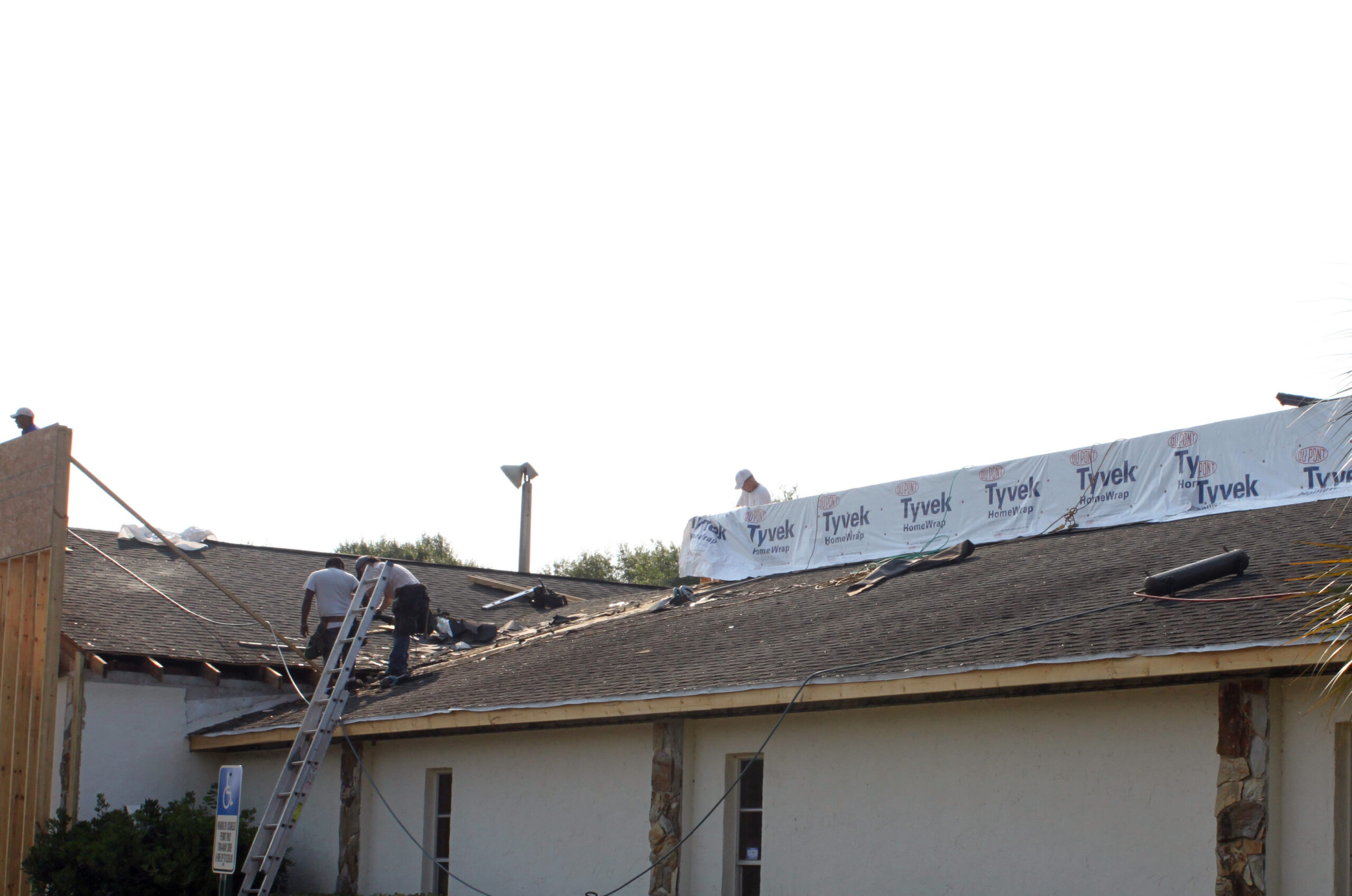 As your go-to roof company in Central Florida, we focus on the entire roof repair project. From the moment you contact us, a knowledgeable team member will guide you through the roof repair process. We deliver free in-home consultations and estimates, so you never receive surprises on your bill.
If we find any additional damage as we start working, we'll talk through your options with you as soon as possible. If you are recovering from storm damage, we offer emergency services and damage appraisals.
When it comes to roofing, we understand that cost is a major concern. That's why we offer transparent pricing and will always provide a quote for both repairs and re-roofing, without any pressure or obligation to choose one over the other.
Additionally, if your roof has been damaged by a natural disaster, we have extensive experience in handling insurance claims and can guide you through the process with ease.
You can trust us to help you make the best decision for your budget and circumstances, while ensuring that your roof is safe, secure, and in top condition.
Get a Quote
Make Your Vision a Reality with Florida's Premier Roofing Company
Whatever it is you dream of, we can make your vision a reality.
Over Four Decades of Experience and Expertise
Dedication to the Highest Quality Materials and Workmanship
Licensed, Bonded and Insured
Quick and Easy Financing Options
A+ Rating from the Better Business Bureau
Fully Bondable Up to $20 Million
Learn More