Excellent Craftsmanship in Roof Replacement Services
Roof replacement in Florida demands the highest level of skill and attention to detail. For more than four decades, our award-winning roofing company has replaced thousands of roofs throughout Central Florida.
We specialize in residential, commercial and HOA properties for new roof construction, repair and replacement. So, no matter what your roofing needs may be, you can trust us to provide exceptional service and quality workmanship.
We understand how to protect your home from Florida's heat, winds and hurricanes. Our roofs are built to all current hurricane standards to give you the best peace of mind possible.
As a trusted roofing company, we take great pride in using only the finest products and craftsmanship. This ensures that your roof not only looks great, but also lasts for many years to come.
However, we also understand that unforeseen issues can arise. That's why we want you to know that we're here for you, no matter what. As a local business, we're always just a phone call away and ready to help. You can trust us to have your back and provide the support you need whenever you need it.
Get a Quote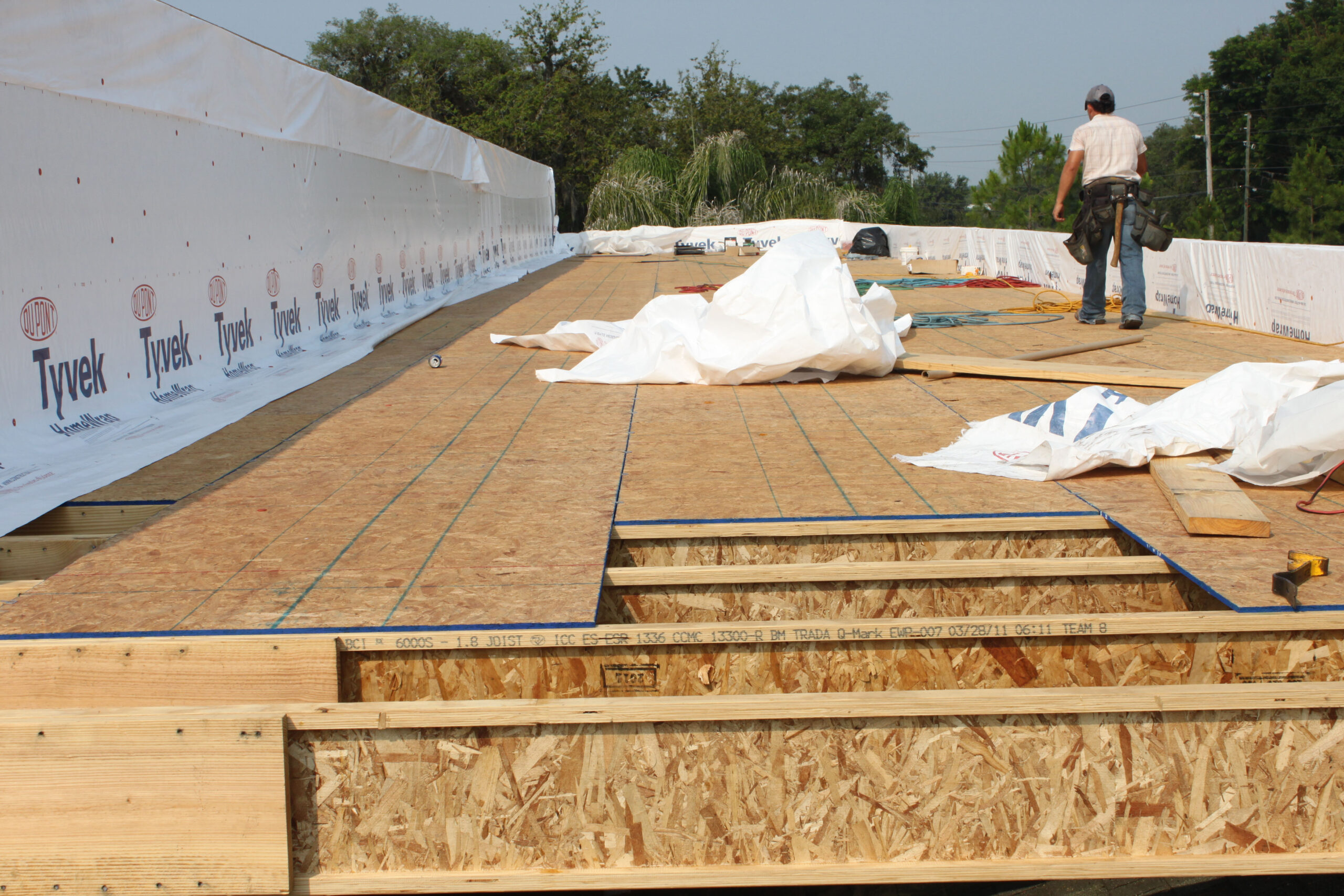 While some companies specialize in a single type of roof, you can count on our roof replacement specialists to offer a variety of roof types that look great and protect your home or building for years to come.
Our construction work is designed to last, withstand Florida weather and give you the peace of mind knowing your new roof will probably last well beyond the time you own your home.
Ryman Roofing is known for staying on schedule and focusing on customer satisfaction every step of the way. Our company is fully licensed, bonded, and insured.
We offer an industry-leading warranty on labor and materials. In addition, we work with all insurance companies, so that your claim will go as smoothly as possible.
We also provide the convenience of financing services through well-established local and national banks to make your roof replacement project easier.
We look forward to earning your trust as the best roofing company around for complete roof replacement services.
Get a Quote
Make Your Vision a Reality with Florida's Premier Roofing Company
Whatever it is you dream of, we can make your vision a reality.
Over Four Decades of Experience and Expertise
Dedication to the Highest Quality Materials and Workmanship
Licensed, Bonded and Insured
Quick and Easy Financing Options
A+ Rating from the Better Business Bureau
Fully Bondable Up to $20 Million
Learn More